---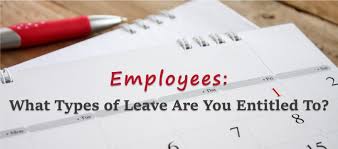 ---
Overview
Tulane University recognizes that during an employee's career, circumstances may arise which require prolonged or intermittent absence from work due to medical reasons.
Tulane University provides its employees Family Medical Leave and Pregnancy Leave guaranteed to eligible employees by federal and state law.
The Family and Medical Leave Act  is a federal law that provides employees the right to take a leave of absence for medical reasons and leave for military families while maintaining job protection.
Any pregnant employee is allowed time off required by pregnancy, childbirth or related medical conditions. Pregnancy leave will run concurrently with Family and Medical leave and Parental leave.
Reference the Faculty Handbook or Staff Handbook for complete policy details.
Job Protected Leave Types
Family Medical Leave (Employee own illness)
Family Medical Leave (Caregiver for family member)
Family Medical Leave Military (Extingency)
Family Medical Leave (Caregiver for active servicemember)
Family Medical Leave (for Pregnancy) runs concurrently with Parental Leave (up to four weeks with pay)
Pregnancy Leave (Louisiana Pregnancy Disability Leave)
Notice of Employee Rights Under FMLA              
For questions contact Bunnie Sylve 504.247.1717
In the event an employee is not eligible for Family Medical Leave, the request form will start the application process for:
Non-Family Medical Leave (Staff employees own illness)
Parental Leave/Non-Family Medical Leave (up to four weeks "unpaid time off"-may use accrued sick or vacation hours)
Personal Leave (Non-Medical Related- is always unpaid-at COBRA rates for benefits)
For questions contact Bunnie Sylve 504.247.1717