---
---
---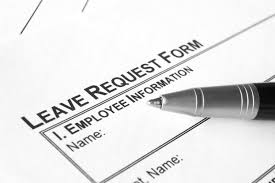 Download Leave Request Form here 
When the need for the leave is foreseeable, the employee must provide Tulane University with at least 30 days advanced notice.
When an employee becomes aware of a need for leave less than 30 days in advance, the employee must provide notice of the need for the leave either the same day or the next business day.
When the need for leave is not foreseeable, the employee must comply with normal call-out procedure requirements and procedures for requesting leave, absent unusual circumstances.
Staff members must submit a medical certification in support of the medical-related leave request. The Office of Human Resources, Leave Coordinator can request additional information to assist it in assessing the claim for leave.
To request a leave of absence, please download and complete the Leave Request form located on the tab above and forward it to the Benefits Team at leaverequest@tulane.edu.
Leave requests that are not submitted according to policy and as soon as practicable may be delayed or denied based on individual facts and circumstances.
---
---
---