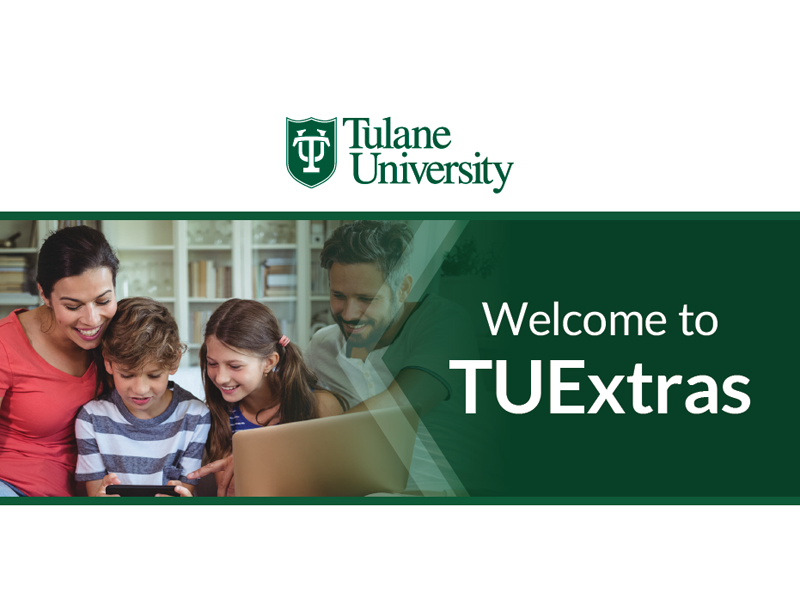 TUExtras is a benefits program tailored specifically to Tulane employees that offers hundreds of exclusive discounts on products and services we use every day.
Registration to TUExtras is free, easy, and secure. Visit www.beneplace.com/tulane, click on upgrade today, then register with an email of your choice and start saving today! You will get updates about limited-time promotions, but you can opt out of these at any time.
The platform has something for every occasion. Going on vacation? TUExtras has deals on hotels and resorts, luggage, and rental cars. Setting up a home office? Find offers on printers, computers, and more. If you dread Tax Day, TUExtras can help with tax preparation software. Find offers on cameras, meal-delivery kits, and golf equipment to start a new hobby without spending a lot of money.
Questions? The customer service team can help. Call 512-346-3300 or 800-683-2886, Monday through Friday, 7 a.m. to 6 p.m. CST.