Please Click Employee Self-Service Icon below to Login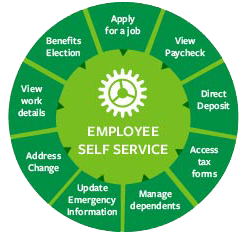 What is Tulane Employee Self-Service?
Tulane Employee Self-Service (ESS) is an online portal where you can view and update your personal information.
Some of the options available in Tulane Employee Self-Service are:
Change of Name — Click here for instructions
Change an address
Update direct deposit
Manage and update your beneficiary 
View, print, or download pay slips
Change federal tax withholdings
Check vacation and sick accruals
 
How to Log into Employee Self-Service?
To access Employee Self-Service click the green icon above and enter your Tulane username and password.
To ensure the security of your information, Tulane has implemented DUO two-factor authentication. In addition to your username and password, you will be required to enter a DUO authorization code in order to access Employee Self-Service. Click this link for set-up instructions or contact TSNOC help@tulane.edu or (504)862-8888 with any difficulties or questions.