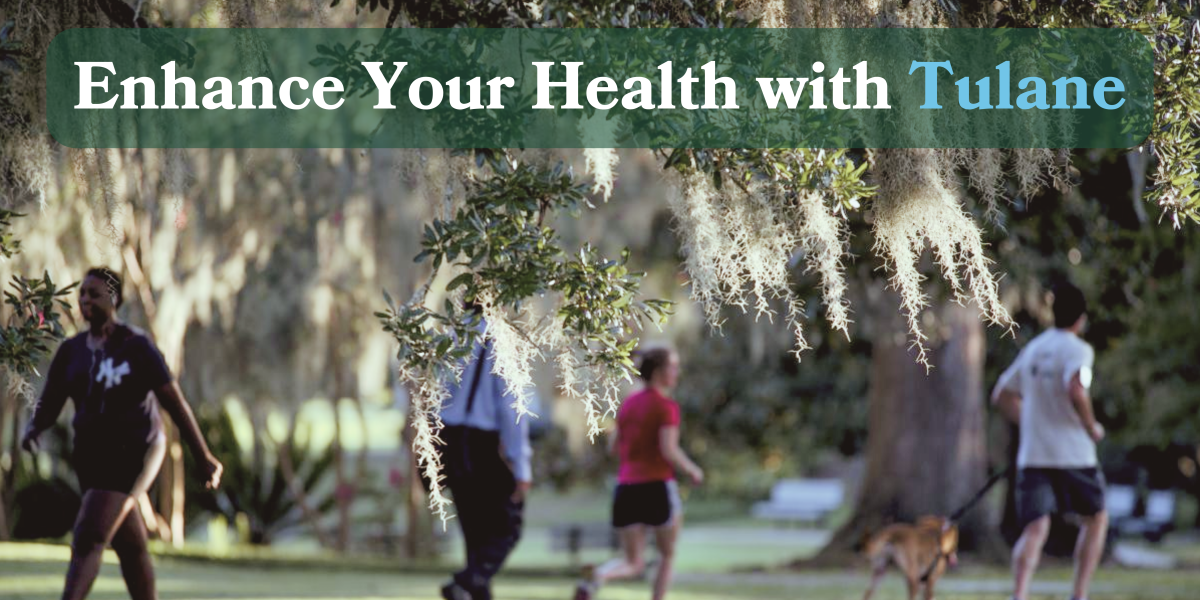 Tulane University wants to reward you for taking care of your health—Don't miss out! The TU Wellness Annual Health Incentive is brought you by WellRight—an incentive program that encourages simple steps toward a healthier lifestyle such as engaging your friends and colleagues in your wellness journey, tracking your progress in real time with your mobile device, and continue to earn annual points. Eligible employees can earn up to $500 or $1000 in HSA deposits, HRA deposits, or gift cards, depending on your plan and coverage tier.
Tulane employees and spouses who have primary coverage through Blue Cross Blue Shield are encouraged to participate by completing any of the activities below by December 15, 2023, to earn the associated rewards. Activities include:
Health Survey
Wellness Exam*
Health Coaching
Preventive Screenings
Peer-to-Peer Challenges
Step Challenges with tracking devices
Self-Care Education
WelRight Peer to Peer Challenge Flyer
*Don't have a primary care provider? Call the Tulane Living Well Clinic to schedule your free exam.
You will receive an email from WellRight with a personalized activation link for registration or you can do the following:
Visit www.tulane.wellright.com and register to create an account.
Download the WellRight app to your mobile device. Register to create an account using Tulane as the company code.
Once activated you can begin by reviewing the program's holistic activities.
Begin the pathway to a healthier you!
Once you have completed each activity, they will automatically display in the dashboard. Please allow time following some activities, such as the Wellness Exam, for claims to be processed.
Receiving Your Rewards:
HRA/HSA Plan: Money will be deposited in your HealthEquity account after you complete your activities in WellRight. Debit cards will be mailed to all participants to be used for the appropriate purchases. Additional details can be found here.
POS Plan: Gift cards will be available in WellRight after you have completed your activities.
Please note: Claims-based activities may take several weeks to process before your funds or gift cards become available.
Using Your Rewards Dollars
Once you have received your HealthEquity debit card, you may use that card to pay for applicable medical expenditures with the funds you have earned. Depending on your medical plan election, the funds earned in your account each year will carry over and be subjected IRS guidelines.
Note: For the HRA plan, up to $500 will rollover into the new year. For the HDHP/HSA plan, all funds rollover year to year. For the POS plan, gift cards need to be need to be purchased by the end of the plan year.
Click here for more details associated with each specific plan, including what your earnings can be spent on for each of the HRA, HSA, FSA, and POS plan options. Or click below for a printer-friendly version.
Submitting A Claim
To submit claims for applicable medical expenditures, visit my.healthequity.com, select "Claims and Payments" from the top menu to view and add claims. Lost receipts? You may use your explanation of benefits available in your MyHealthToolkitla.com profile. If you have utilized your debit card to pay for the appropriate expenses, you should not need to submit a claim.