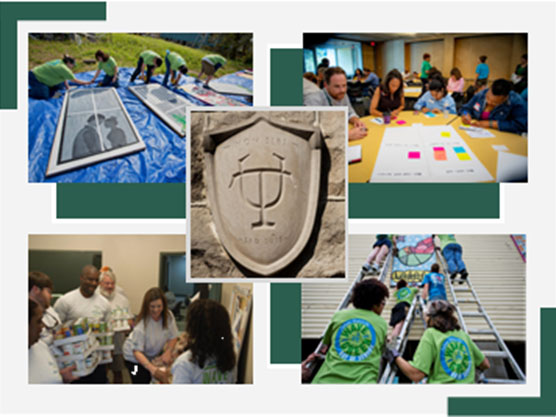 "Even when we are working effectively within a community, we can always do better."

                - Lorig Charkoudian, Executive Director at Community Mediation Maryland
The Office of Human Resources & Institutional Equity is introducing a conflict resolution program to the Tulane community. The goal of this program is to build a workplace environment that is enriched by our differences. The program is designed to encourage our community to take a positive, proactive approach to resolving conflicts and disputes in the workplace. This program will create opportunities for staff and faculty to have difficult conversations in a manner that allows each individual to be heard and to be better understood while building a common foundation for moving forward with a healthy, civil working relationship. 
Conflict is an inevitable part of life that arises out of disagreement between individuals when they perceive a threat to their needs. We experience conflict in every stage of our life and the ability to handle it effectively and peacefully is not necessarily intuitive. We see conflict as a natural and normal part of the human experience, and when used effectively conflict can be a tool for positive change. We are ready to assist. 
3 Steps to the Conflict Resolution Program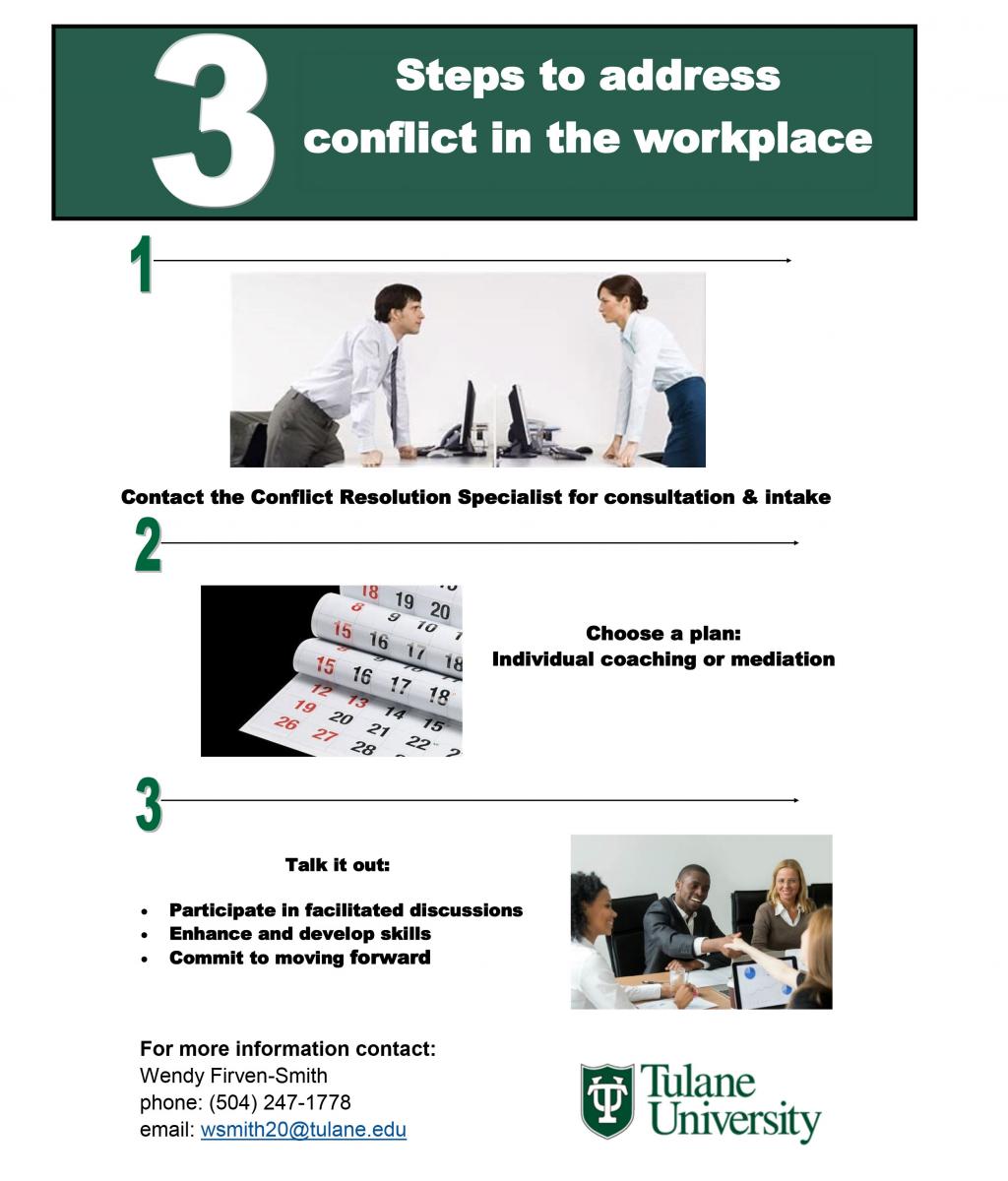 Conflict Resolution Program FAQ's
What is conflict resolution?
Conflict resolution is an informal process that two or more parties use to find a peaceful solution to their dispute.