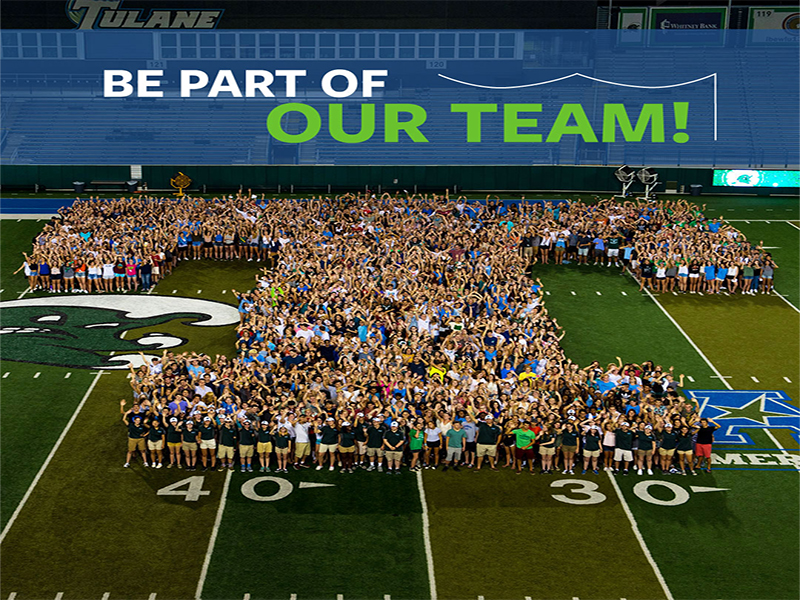 Join our team and become immersed in an environment centered around innovation and creativity that impacts our students, community and beyond! That's what Tulane is all about. We are change-makers.
We are also relationship-makers. Tulane cares for our employees as we do our students, each as an individual. As a Tulane employee, you will find tangible benefits including healthcare and education, as well as activities that only New Orleans can offer! Learn more and become a part of making a difference!
Need Help?
Technical Support or Password Assistance
Contact: Network Operations Support
(504) 862-8888 or (504) 988-8888
Tulane University is an equal employment opportunity/affirmative action/persons with disabilities/veterans employer committed to excellence through diversity. Tulane will not discriminate against individuals with disabilities or veterans. All eligible candidates are encouraged to apply.
If you have a disability and require assistance applying for a position, please contact Louisiana Rehabilitation Services.
Tulane University is committed to respecting your privacy. You can view the University privacy notice HERE.
Applicants located in the European Economic Area (the European Union, Iceland, Liechtenstein, and Norway),  please see the Tulane University Privacy Policy for Data Protected by the European Union General Data Protection Regulation for information about how Tulane University processes personal information and your rights.