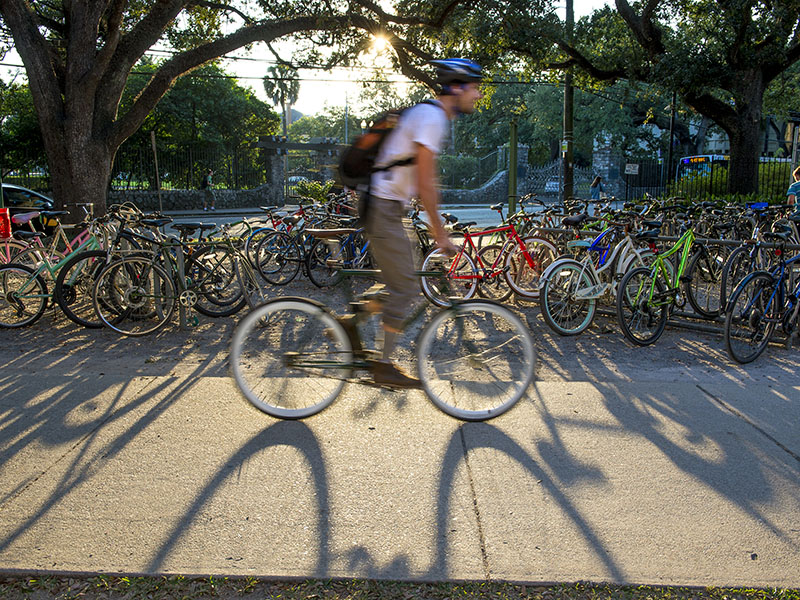 At Tulane, we care about your quality of life now and in the years to come. As an employee of the university, you can rest assured that you will receive competitive benefits & pay and a variety of options to preserve your health and well-being, secure your financial future so that you are able to enjoy more out of life.
Competitive Pay
We recognize that competitive pay is the cornerstone for recruiting, retaining, and motivating a diverse and qualified workforce. To this end, our compensation philosophy is to pay all categories of employees at competitive levels established by external labor markets, considering both salary and benefits as a total compensation package.
Health & Wellness
We provide comprehensive health & wellness options to help our employees take care of themselves and their families. This includes your choice of two medical plans, dental, vision, flexible spending options, long term disability and life insurance options. We also offer a robust wellness program which includes access to the Tulane Living Well Clinic onsite and available to our employees.
Retirement Plans
From day one of employment, we offer a variety of ways to help our employees ensure their futures are financially secure by offering competitive retirement plans.
Tuition Waiver Program
The Tuition Waiver Program provides the opportunity for employees and their family members to continue their education at Tulane. Each semester, eligible employees and their eligible family members may receive exemption from tuition.
Work & Life
We understand that there is more to life than just work and we strive to help our employees achieve balance. Our time away policies provide a variety of competitive options to accommodate diverse needs and life events including time off for vacation, observing holidays, sick leave, caring for a family member, the birth or adoption of a child, the loss of a family member, and more. We also offer two child care centers located right on campus, and an Employee Assistance Program which offers solutions for living well at home and work. 
Connected to Community
Here at Tulane, not only are you an employee, you're a member of our community.  And the Tulane community loves to serve!  In fact, Tulanians log over 450,000 hours of community service every year.
Ready to Apply?
We encourage you to apply for all the jobs of interest that match your experience and education.