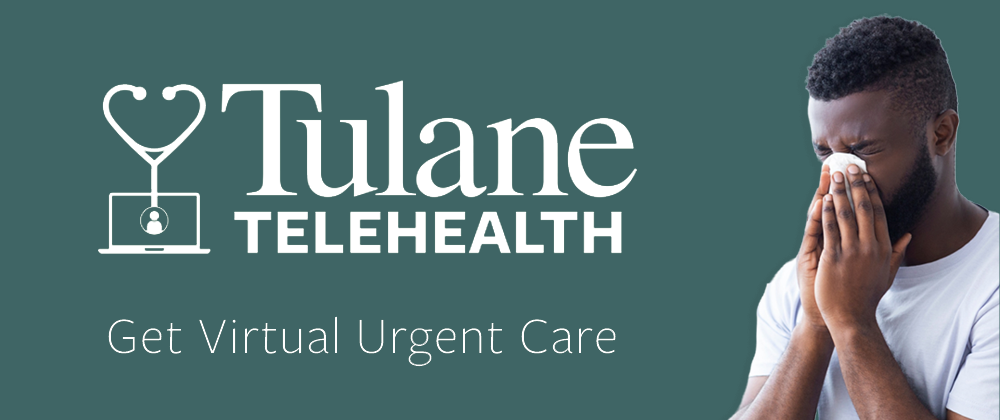 Tulane insured employees, and covered family members, now have access to 24/7 virtual urgent care.
Using the Tulane Telehealth website or app, patients can connect to a provider and get medical treatment, including prescriptions when necessary.
Tulane Telehealth is great for many common ailments:
Allergy
Asthma
Bronchitis
Cold, flu and cough
Headache
Insect bites
Joint aches
Nausea
Pinkeye
Rashes
Sinus infection
Sore throat
Sprains and strains
Urinary tract infection
And more!
The Tulane Telehealth service is NOT FOR EMERGENCIES or conditions that require specialist care.
Frequently Asked Questions
Need technical help?
For technical assistance, please contact Tulane Telehealth by email or phone: